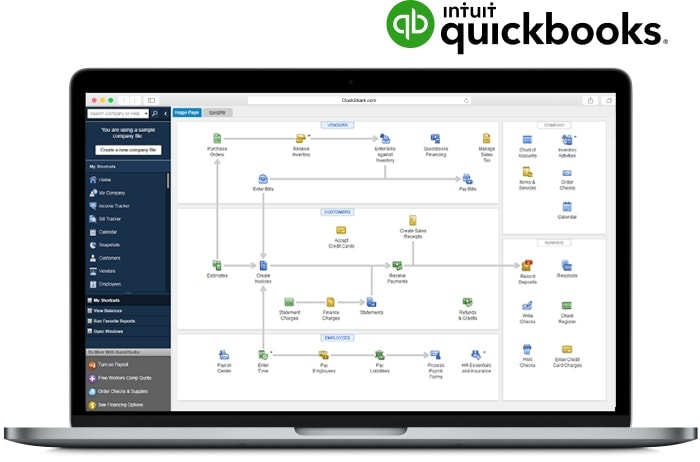 RV Dealership Software: QuickBooks Vs Built-In Accounting?
So, the big question is: QuickBooks Vs Built-In Accounting.  If you're an RV dealership leader, you've probably spent late nights researching RV dealership software. If you are like most, you're looking for a complete platform to help your dealership integrate every department seamlessly. Wouldn't it be great to get all of your important numbers at a glance? Dealership owners, managers, accountants, and bookkeepers are all impacted by accounting. Additionally, you also must include back-office professionals, salespeople, technicians, and even customers in that consideration.
So, having a DMS that handles accounting well gives dealership leaders, especially accountants, the tools they need. The right system allows them to manage and report on the most important numbers that drive dealerships. The big question is this…RV dealership software: QuickBooks vs built-in accounting…which is best?
In this article, we'll explore considerations other RV dealership leaders have navigated before purchasing a new dealership management system. In the same way, these considerations are also for you if you are looking to make a switch to a different one. This is especially true if you need a different approach to handling accounting. The goal here is simple. We want to give you great information to help you make the extremely important decision of choosing the best software for your RV dealership.

RV dealership software: QuickBooks vs built-In accounting…which is best? Things to consider.
This list of the top considerations is not comprehensive by any means, but it is a great place to start. As a result, we've boiled it down to what we believe are the three most important questions. We encourage you to explore these questions with your accountant and/or bookkeeper.
Is the accounting solution flexible enough to handle growth, multiple locations, or other businesses?
Can you automatically connect with and download data from your bank(s)?
Can you quickly hire and train new back-office or accounting staff on how to use the software?
QuickBooks Vs Built-in Accounting: Is the accounting solution flexible enough to handle growth, multiple locations, or other businesses?
Some dealership management systems, such as Motility, have built-in accounting solutions. Here's what the Motility website says:
"This complete, integrated approach minimizes data entry and provides access to real-time information. This allows users to manage transactions easily. With Motility, your team can quickly and efficiently write checks, make deposits, reconcile accounts, and receive payments."
This is an example of a language you will see in any "integrated" or "built-in" accounting solution for a DMS. However, the reality is that QuickBooks does all of this. And it does it well with decades of experience and millions of customers to prove it. Understandably, the key benefit to an integrated solution, like Motility, versus using QuickBooks in conjunction with a DMS that harnesses its full power is very simple…you will have less software in your dealership.
But what will you give up for that simplicity?
Your business growth may be limited.
First of all, here's a clear example. Let's say you want to position your dealership for acquisition by a larger dealer group or investment firm. Of course, they'll want to see your books in excruciating detail. QuickBooks is a common tool any investor will be familiar with. They can access it with ease. Additionally, reports of just about any kind are simple to generate in QuickBooks. Compared to other programs, QuickBooks allows you to migrate data with ease.
Most (if not all) integrated accounting solutions slow down or jeopardize acquisitions, buy-outs, or other growth moves. Additionally, what would happen if you stop using a DMS with integrated accounting? The transition could be very slow-going.
Multiple locations may not be supported.
Some integrated or built-in accounting solutions may not support multiple locations. In fact, they could make it complicated, or they may charge more per location.
Integrated accounting will absolutely not allow you to manage multiple types of businesses in one place.
Of course, many RV dealers do more than sell recreational vehicles. Dealership management software, like Motility, does not let you do this. However, QuickBooks lets you do business however you want. And it does this while keeping things separated and all in one place.
Can you automatically connect with and download data from your bank(s)?
To sum up, QuickBooks is a dynamic, trusted accounting system for many reasons. It is trusted because the developers of QuickBooks spent the last four decades building deep connections with banks. Consequently, QuickBooks, both online and desktop, directly pulls account data from every major bank and most small banks on earth.
Conversely, other integrated accounting solutions fall short in this effort or they just don't do it at all. Non-QuickBooks solutions rely on manual account data uploads. Also, there are complicated connections required in order to give you a full financial picture in your RV dealership DMS.
Can you quickly hire and train new back-office or accounting staff on how to use the software?
To illustrate, let's say you start using an RV dealership DMS requiring a built-in accounting solution. You just spent the last three months training your entire staff on how to use it, including your accountant. Meanwhile, your account tells you they're leaving and you've got to find someone to fill in her shoes as quickly as possible. How easy do you think it will be to find a new accountant familiar with a specialized product like Motility?
Of equal importance, how much time will it take to train that person on every aspect of the new software? Meanwhile your business runs with limited or no financial capabilities. If you're thinking, "That would be very challenging," we agree.
Alternatively, if you're in a similar situation as above, only you use QuickBooks for your accounting. Imagine how many qualified accountants and finance professionals know how to use QuickBooks. There would be virtually no downtime.
As you can see, software familiarity is crucial to creating an efficient, effective business model.
A Dynamic Management And Accounting Solution For RV Dealerships
When you consider QuickBooks vs built-In accounting for you RV dealership DMS, consider EverLogic. It is THE only QuickBooks-certified dealership management system built specifically for RV dealers. As a result, integrating directly with QuickBooks, EverLogic helps RV dealerships grow by providing clear financial reporting with just a few clicks. See our pricing here.