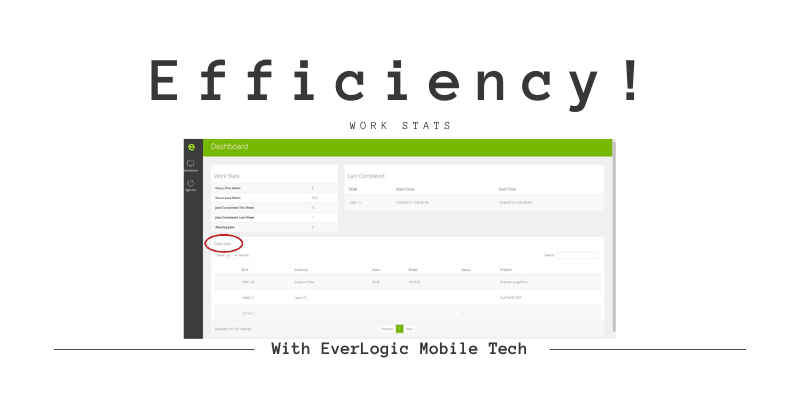 EverLogic Mobile App: How it will benefit your technicians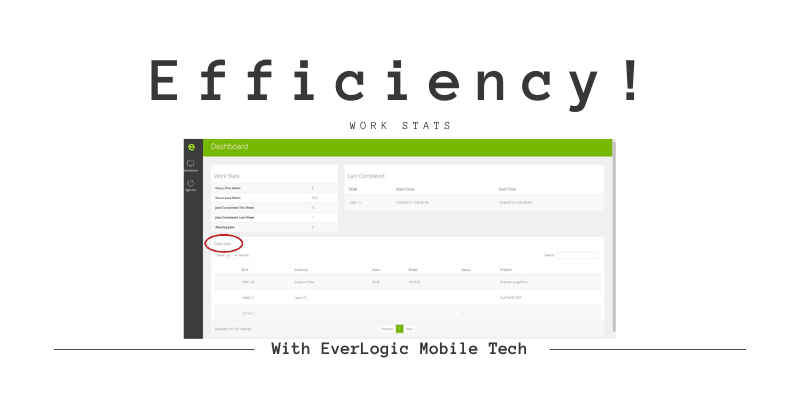 Is EverLogic Mobile Tech right for your service department? 
What most people are looking for when making a purchase, is accurate and honest information. We pride ourselves on full transparency on all of our products, and hope this article is not only informative to you, but also beneficial to your dealership.  Similar to our EverLogic Core, our desktop product, our tech version may not be the right fit for your service department. We know some dealers operate their service department differently than others.
Recommended browsers for EverLogic Mobile Tech are Chrome and Firefox.
Supported Browsers: Chrome, Firefox, Safari, and Edge. Internet Explorer is not recommended.
Features and benefits the mobile version DOES provide you:

The ability to log in and out of jobs, while in the bays and on the "fly" with ease. Your Benefit:

provides you accurate reporting on actual wrench time. Understandably, technicians save valuable time by not having to walk back and forth to the office. Because of this, it prevents a technician from losing a paper tech sheet.

The ability to take pictures with their mobile device. Mobile tech saves photos directly to the repair order, in real-time. Your Benefit: the technician takes the necessary pictures for warranty work and quickly saves them to the repair order. So, this saves valuable time.

The ability to add parts on the fly.

Your benefit: if your technician is out working on the job and realizes another part is needed, they simply click a button and add the part directly to the repair order.
The ability to change the status of the repair order, such as work in progress or waiting on parts. Your Benefit:

this provides the service writer valuable information pertaining to the status of the work order. And, this assists in more efficient workflow.

The technician gains visible access to pertinent information such as, stock number, make, and model. Moreover, it allows access to the model number, year, vin number, and plate number. Consequently, the platform allows access to any important notes the service writer needs the technician to know.

The ability to add another job line on the fly. Add a job line in the repair order via the EverLogic Core version.

Your Benefit: For instance, suppose your technician is in the bay and comes across something else that needs to be done. They simply add a new job directly from their mobile device.
Features the mobile version
DOES NOT
provide you:
Creating a repair order directly from your mobile device.

Viewing other technicians assigned jobs.

Collecting payments.
Here is what you see once logged onto EverLogic Mobile Tech.
Dashboard for EverLogic Mobile Tech
The Dashboard is the main page in the app. As you can see, there are three sections summarizing information.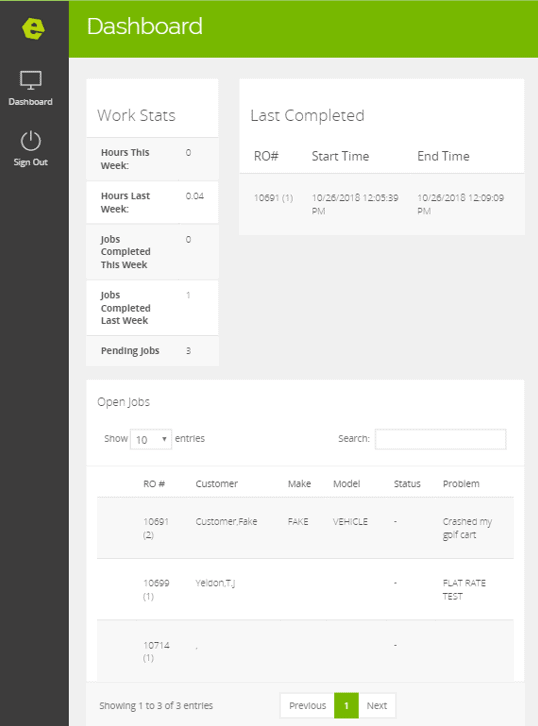 Parts Display
Parts display and add parts associated with the job.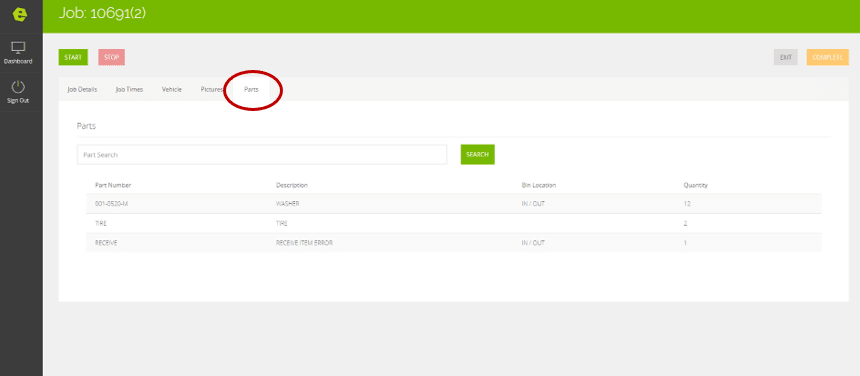 EverLogic Mobile Tech is designed for technicians to track their actual wrench time with ease. Additionally, it provides service managers accurate reporting and tracking. Better still it provides the necessary features for more efficiency. As with any software product, all features for all dealers may not be available. We are striving for simplicity when designing the technician version of our mobile application.
Need assistance with EverLogic Mobile Tech? Check this helpful article out on how to contact our support team.
Check out this article today to see if EverLogic is cloud-based, online, or desktop only. Also be sure to check out EverLogic's Training Classes to see the benefits of attending our daily classes for you and your employees to learn our software better.