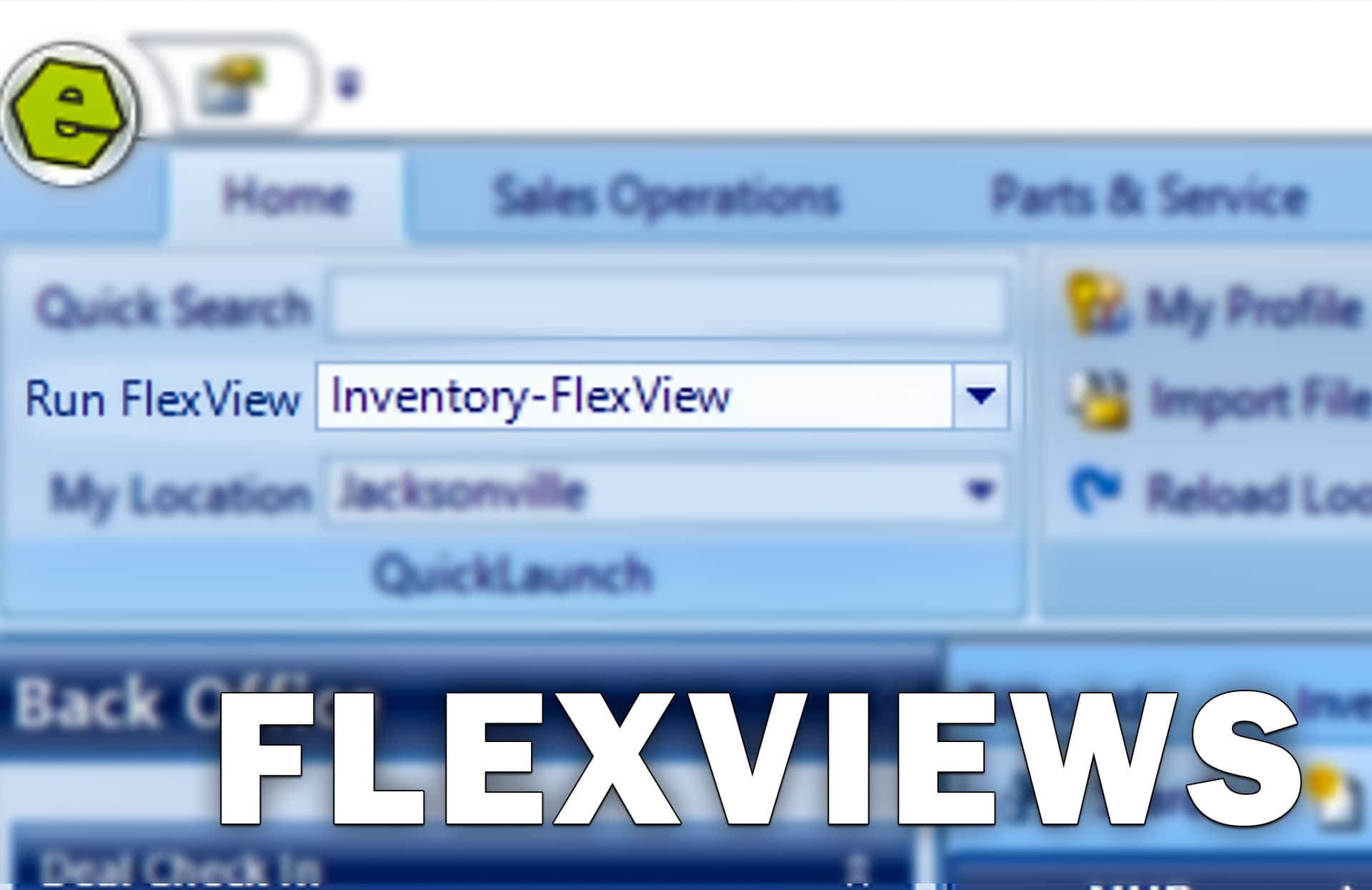 Benefits of Flex Views for your Sales People
One of the many ways EverLogic makes your sales peoples jobs easier is the ability to create Flex Views. Flex Views make searching in EverLogic easier by allowing sales people to search for inventory, customers, quotes, and more all while creating a select Flex View so you can focus on the data you actually want to be viewing.
Sales people are always on the go and trying to make that next big sell. EverLogic understands how important time is at your dealership. That is why EverLogic created Flex Views so your employees can find what they are looking for easily and fast.
Creating Flex Views allows you to customize your search every time and have all of the information you want to see laid out in front of you. In EverLogic, you can create multiple Flex Views and title them anytime you want to find something particular. You can also always go back and view a Flex View you created.
During a search, EverLogic will display all the data it has for each record.
Sometimes, not all information is required.
To edit what is displayed, right click anywhere in the search grid. The columns setup box will appear.
This dialog has three controls to know. Clear all, select all, Resize Columns.
Selecting the right pointing arrows selects all boxes.
While the left pointing arrows clears all boxes.
This example shows a list of customers, their addresses and birthdays, so a list can be made to send out birthday cards.
First, clear all columns, using the left pointing arrows, and then click each column box that is to be listed.
Selecting other columns as needed.
Checking the resize Columns box, and saving will reload the selected columns, auto-fitting the column width to the data.
Once you have the data you want, left click and drag columns to set a preferred order.
Clicking on any column will sort that column in ascending or descending order. In the above illustration, the data was sorted by the BirthDate column.
Once you have the display the way you want, click the Flexview Setup button.
You can name your Flexview, save it and recall it in the future. Your saved Flexviews are only stored on the computer it was created on.  Furthermore, if the workstation is shared, it may be wise to personalize the name, "Mark's Birthday view list", since Bob may have his own personalized birthday Flexview saved on the same computer.
Your employees will be able to save countless hours of searching time in EverLogic by using Flex Views. We understand time is money and want to give you a dealership management system that allows your employees to be efficient while using our system.
Check out this article today on how to send text messages in EverLogic. Also be sure to check out EverLogic's Training Classes to see the benefits of attending our daily classes for you and your employees to learn our software better.
Click the button below to learn more ways EverLogic can help you keep your employees and customers satisfied.