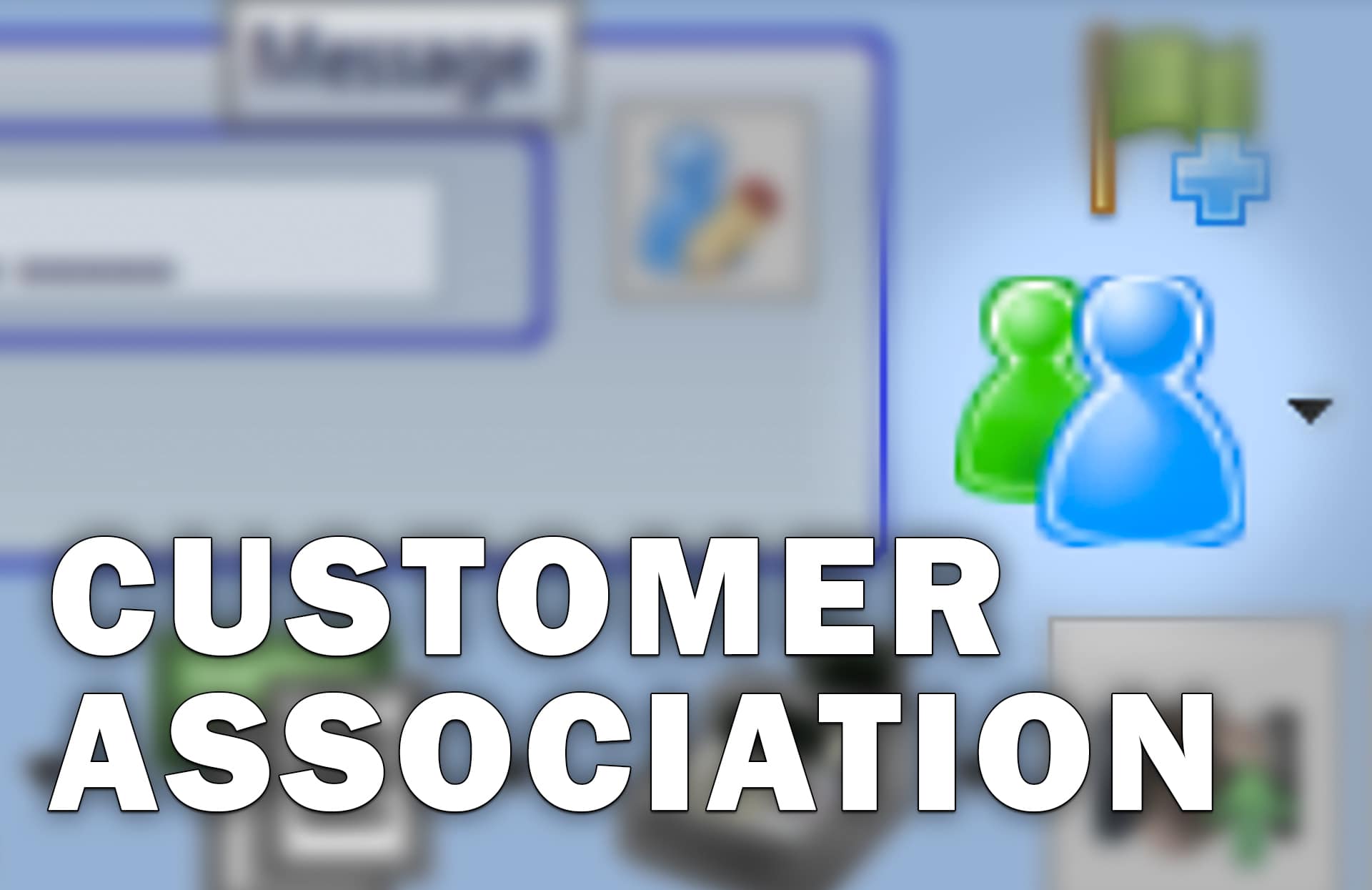 Easily connect customers to each other in EverLogic
With so many people coming in and out of your dealership daily, it can be difficult to keep track of who has come in, and if that person has already came into the  dealership to look at an RV or trailer with someone else. For example, John Carter could come in and look at an RV with his wife Dejah Thoris, and then Dejah Thoris could come back to the dealership by herself to look as well.
EverLogic allows customers to be associated to one another to reduce extra data entry during the quote process. In this example we have entered John Carter, who is our customer. He has been in a few times and looked at different units, and has brought his wife. To keep from having to add them separately on every quote written, they can be associated, and the co-applicant information can be drawn automatically. Once you have saved the customer record, click the association button.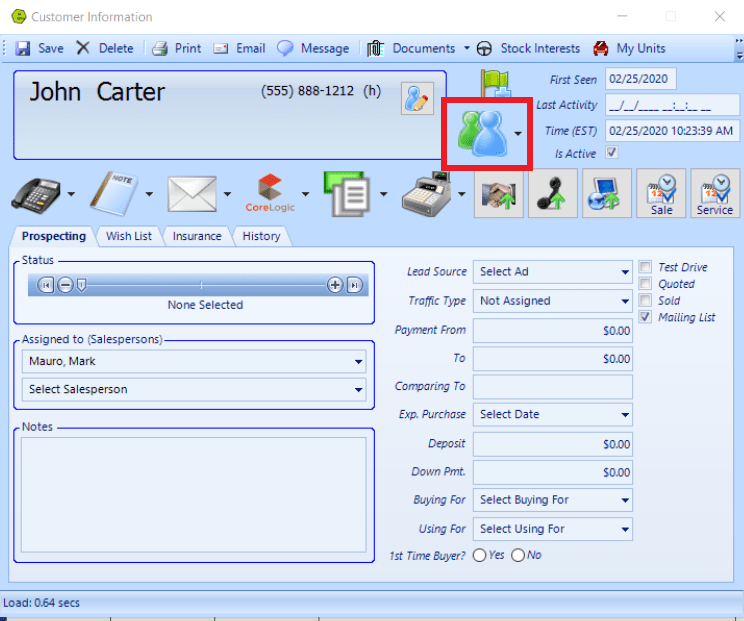 This opens a drop down, which has one entry, add association. Click add association.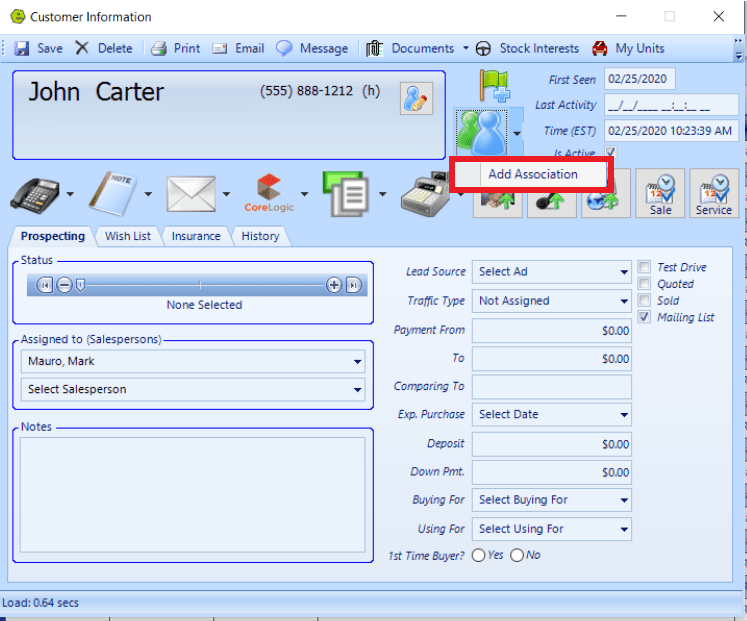 A search dialog will open, searching for the last name of the customer.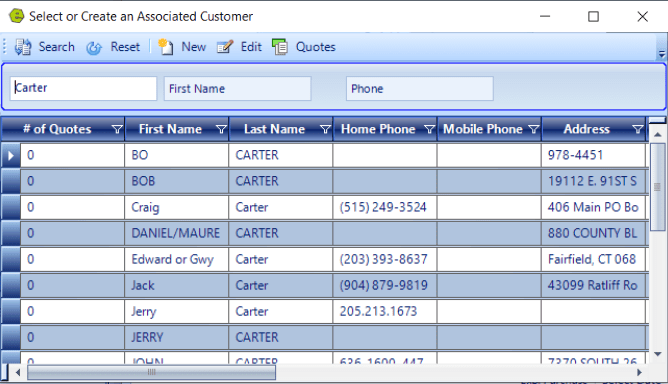 If the person to be associated has a different last name you can enter it for a new search.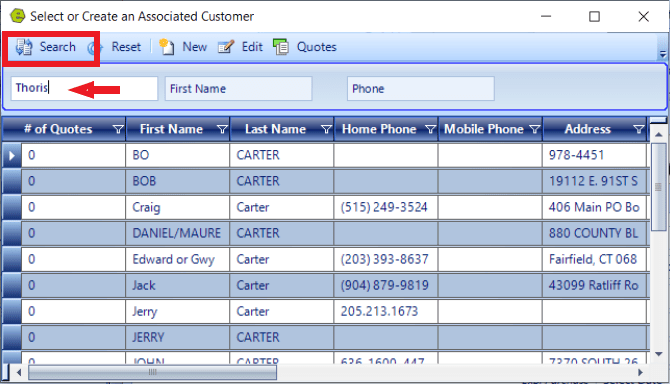 If the person is not in the database, select new, and complete the new customer record.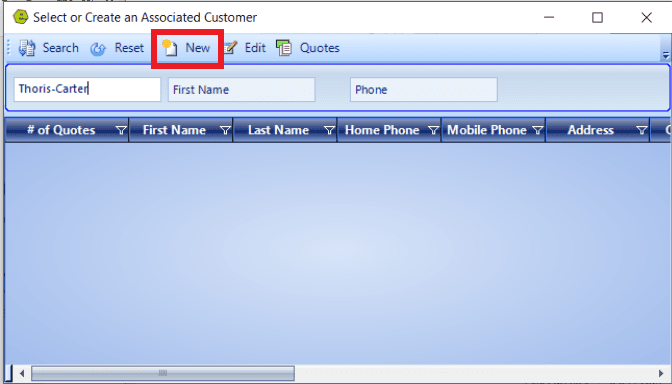 If they are in the database, select that record and the association will be completed.

Selecting the association button shows the changed drop down. Instead of add association, there are 2 options. View/ Edit [the associated customer name]
Add remove association.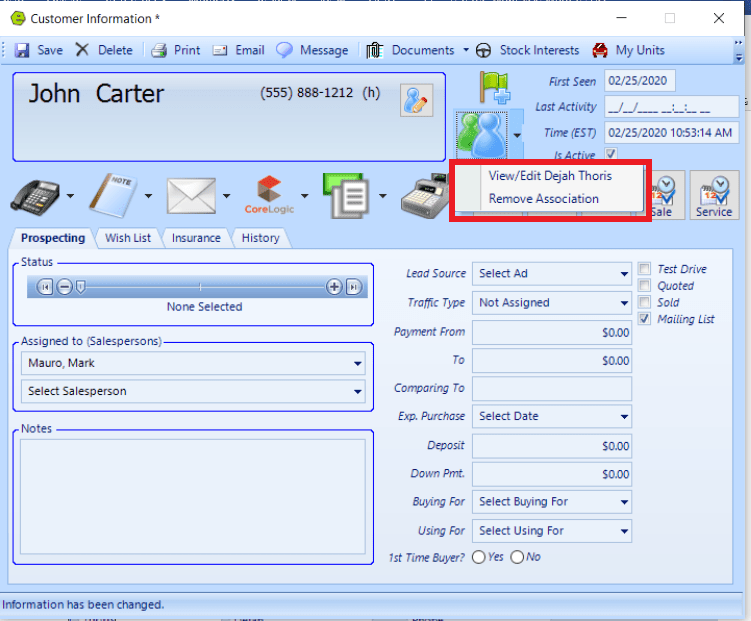 At this point, when John Carter is attached to a quote, Dejah Thoris will be added as a co-buyer.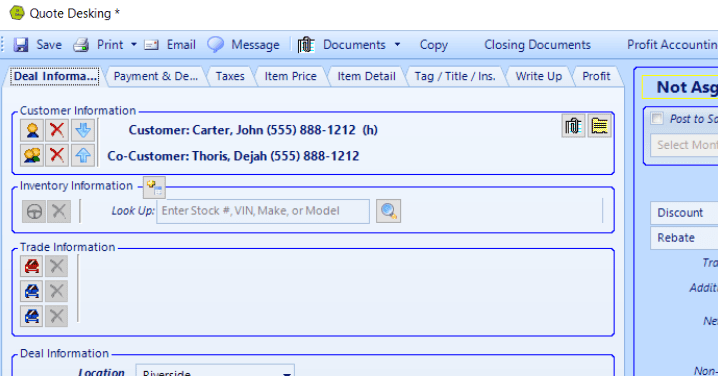 EverLogic's ability to have the customer association will not only save your employees a headache when searching customers, it will more importantly save them time. Time is money and that time can be used to do more crucial tasks at your dealership.
Check out this article today to see how EverLogic handles repair orders.
Also be sure to check out EverLogic's Training Classes to see the benefits of attending our daily classes for you and your employees to learn our software better.
Click the button below to learn more ways EverLogic can help you keep your employees and customers satisfied.