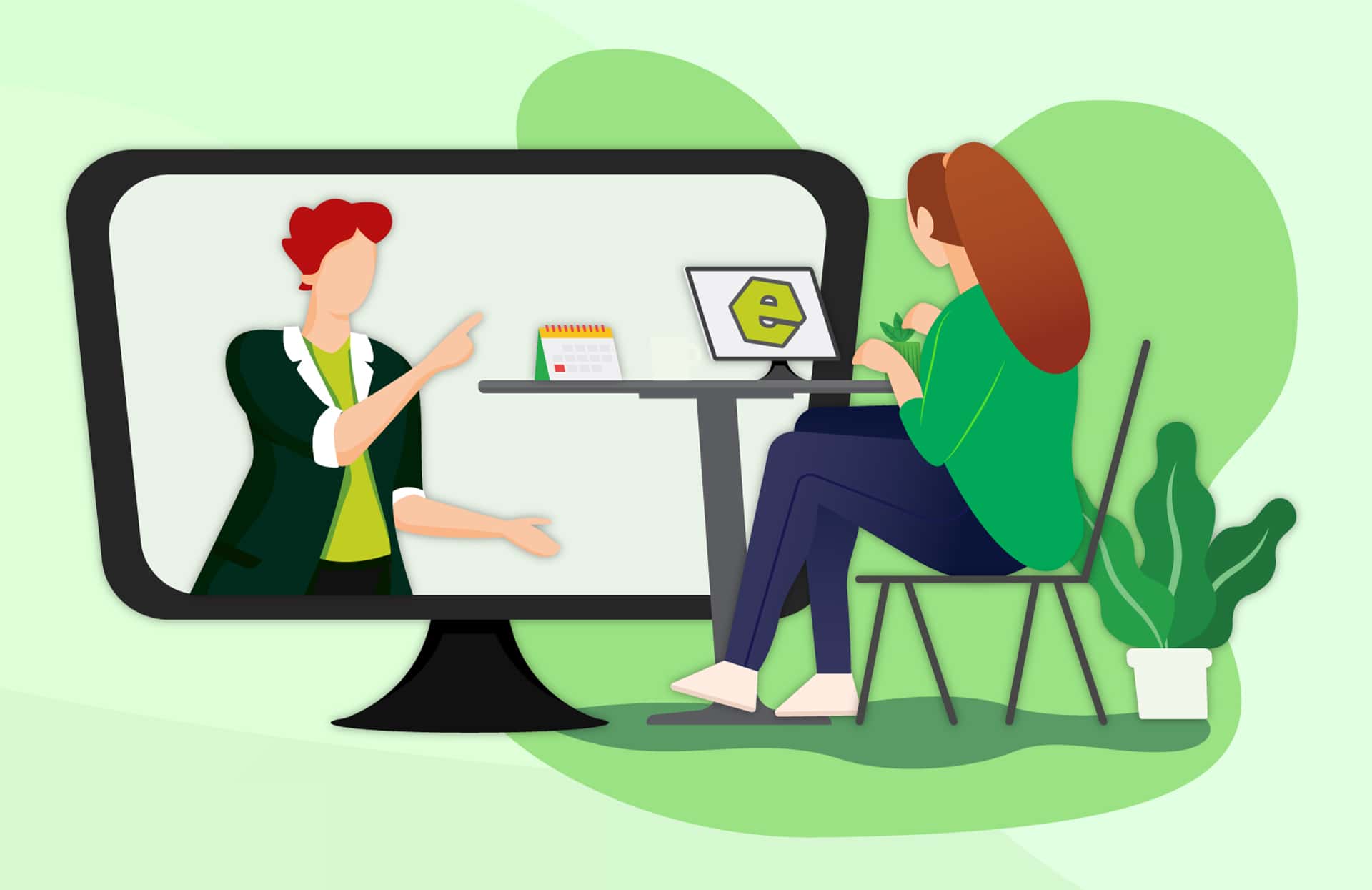 How EverLogic training classes make life easy for your staff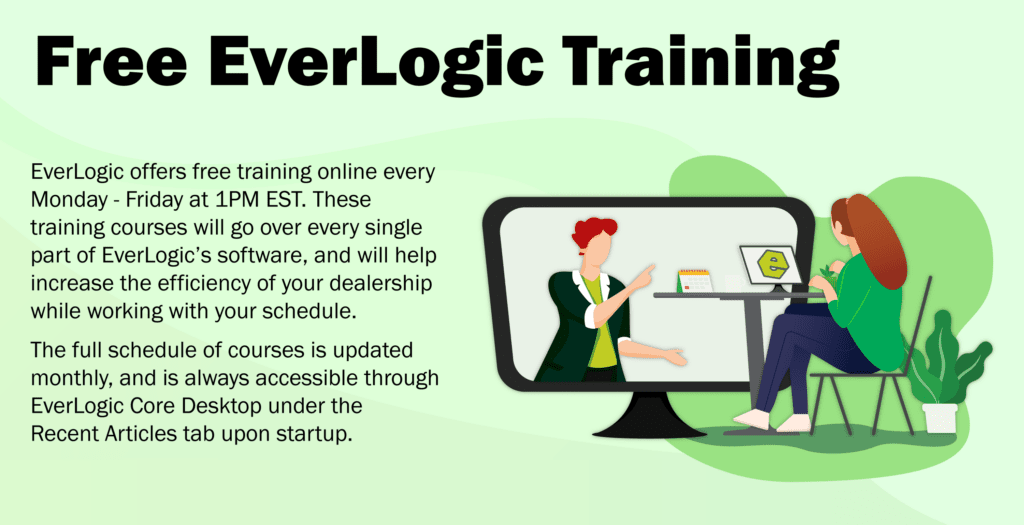 So you just joined EverLogic training classes and were set up with EverLogic's software. Now what? Where do you go if you need to learn how to make a quote with a customer or search inventory across all of your locations?
It's 100% free
EverLogic offers FREE training Monday- Friday at 1pm EST for all of your training needs. These training classes are crucial in learning EverLogic's software so you can take full advantage of EverLogic's ability to make not only your job easier, but make your dealership more efficient as well. We offer training on every single part of EverLogic that is crucial for you to learn and allow for questions at the end of every training session as well.
Pros of EverLogic training sessions
EverLogic training classes work with your schedule. If you are on vacation or miss the day you wanted to attend a training class- don't sweat it! You can attend that same classes later on that same month. We understand how busy your schedules are at your dealerships and want to make sure you have the resources to be able to attend classes when you have the time.
These training classes will allow you to take full advantage of what EverLogic really has to offer. We want your dealership to be efficient and the only way to do that is to understand and take advantage of the dealership management system you are using.
If you would like to see the training schedule for this week or would like to find the link to join training, click on the training schedule in EverLogic to learn more.
Check out this article today on EverLogic's Mobile Tech app to increase your technicians efficiency. Also, if you want to learn more about EverLogic's ability to create Flex Views for your sales people, click here now.
Click the button below to learn more ways EverLogic can help you keep your employees and customers satisfied.