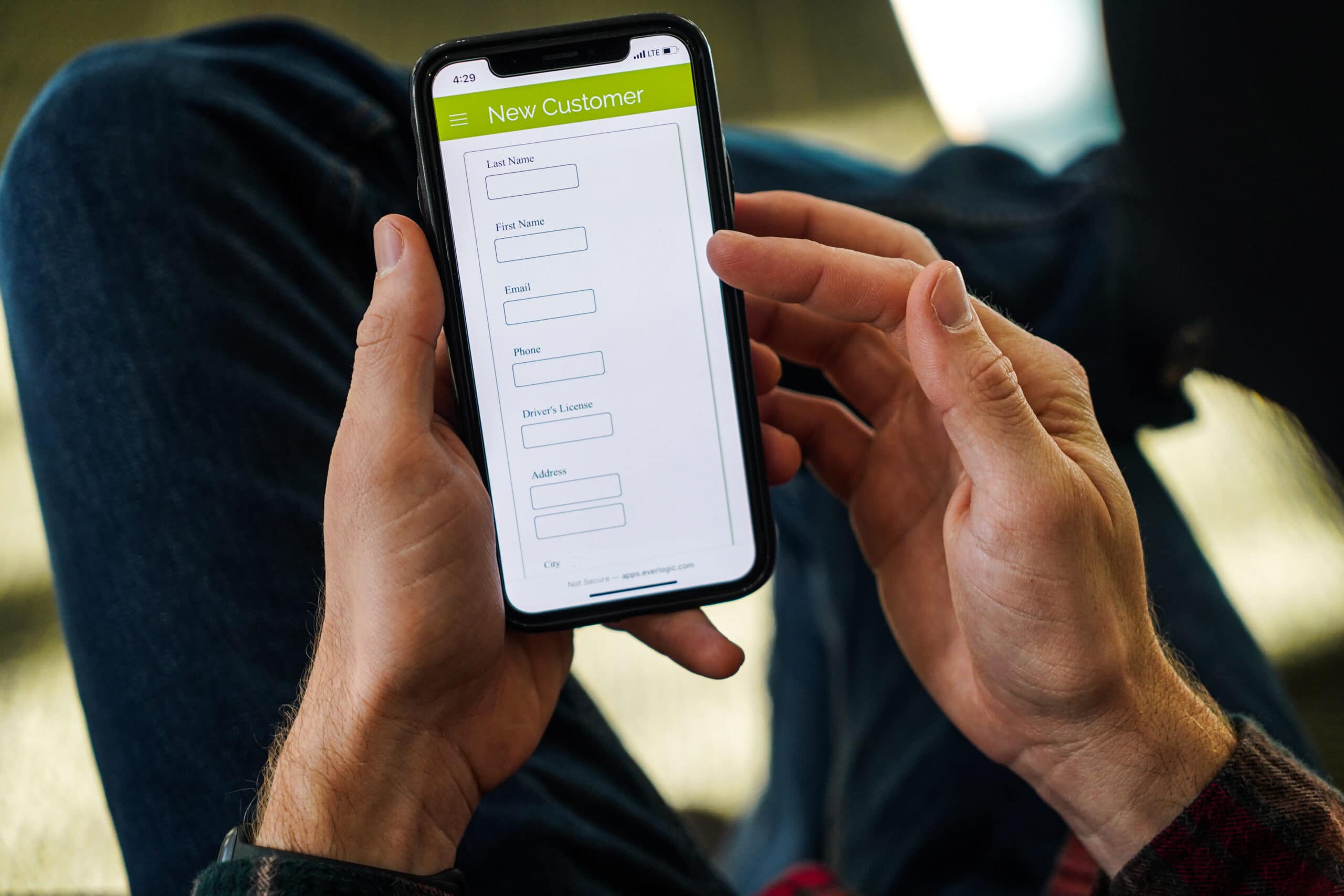 Mobile Dealership Software: 11 Benefits | EverLogic App
What would your dealership look like if the technicians in your service department each had two extra hours of productive time each day with the right mobile dealership software? How would things be different on your sales team if they could use their phones or tablets to conduct simpler business? If you're thinking, "We'd probably save time and profit more by getting more done," you're in luck. That's 
exactly
 why the EverLogic Mobile App was developed. 

The list below will help you determine how your dealership can grow in new ways by going mobile with EverLogic. Since 2003, EverLogic has been the leading dealership software that integrates with QuickBooks. Today, EverLogic is leading the way with innovative mobile solutions. 
So, who is the EverLogic Mobile App designed for? Put simply, it's for any RV, trailer, or automotive dealership with a service department or vehicle sales team that has a desire to increase profits through efficiency.
1. The integrated time clock will keep your service team accountable
Accountability has gotten a bad rap because we often associate it with negative outcomes. However, the truth is that accountability is how effective teams stay effective. And a byproduct of effectiveness in your service department is efficiency. So, at the risk of stating the obvious, more efficiency means more profit for your dealership and a whole host of benefits for your staff and customers.
The EverLogic Mobile App keeps accountability front and center by making it simple for service technicians to start and stop a time clock on specific service jobs in a repair order. Service techs can easily see their hours worked last week, hours worked this week, and last completed repair order with start and end times.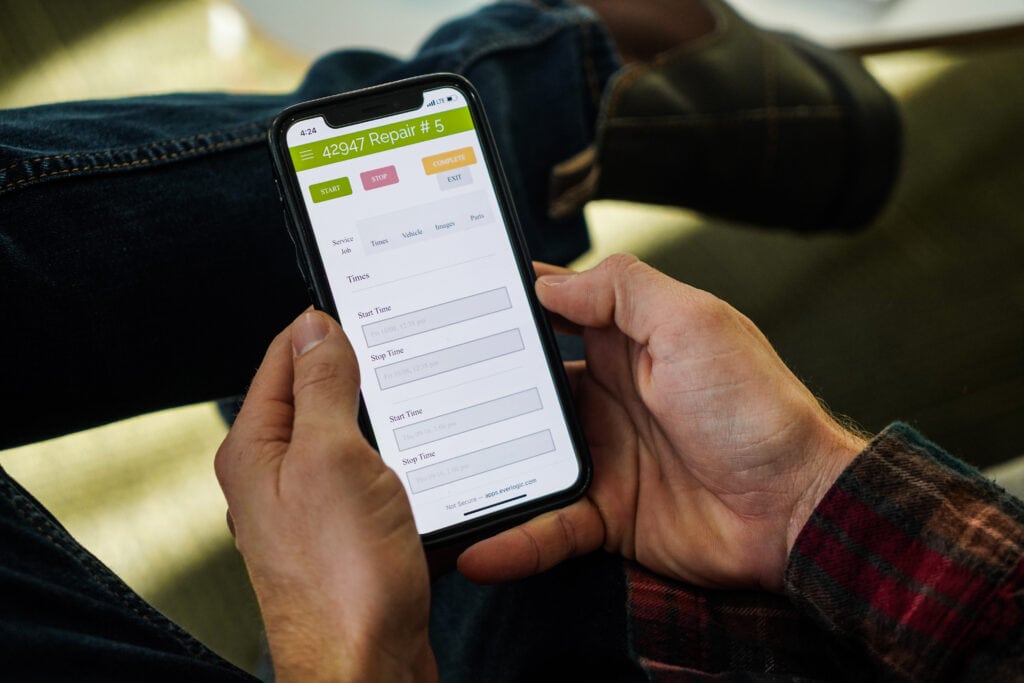 2. Ad
d photos to jobs from mobile devices to save time
Second on our list, service technicians can take a photo with their tablet or smart phone of choice, open the EverLogic Mobile App, and add photos to jobs in two taps. This saves time by eliminating walks across a service department to upload photos to a desktop computer. Any photos taken with the EverLogic Mobile App will automatically appear in the job information in EverLogic Core Desktop for service managers or other users to see.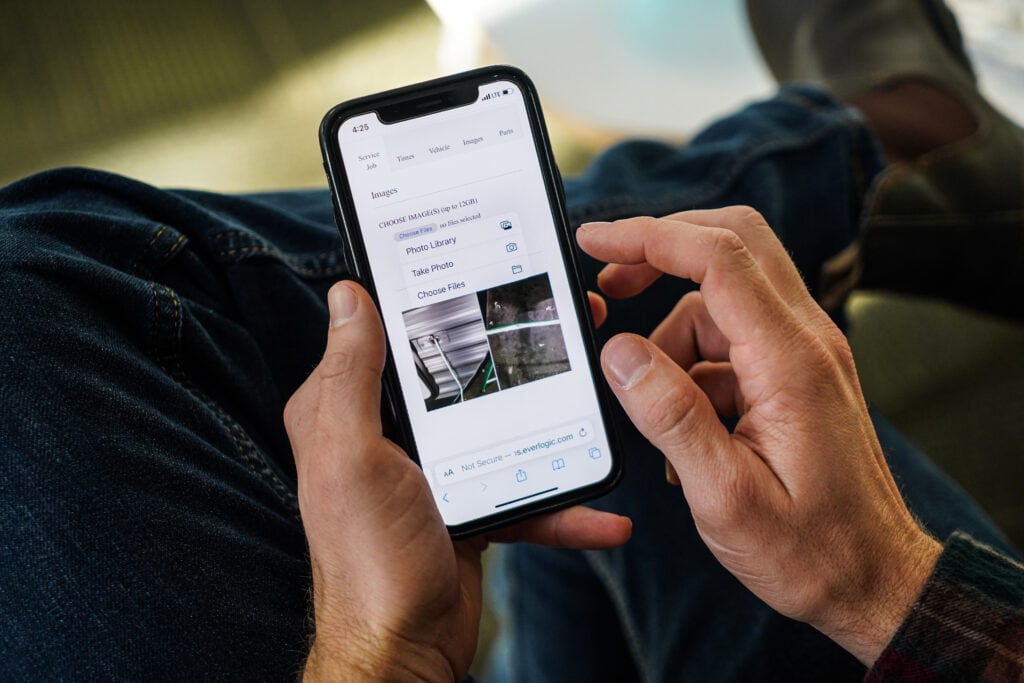 3. Service techs only see assigned service jobs to minimize confusion
When using the EverLogic Mobile App, service technicians will only see jobs assigned to them. Also, for dealerships with service department managers or service writers who assign jobs, this feature provides them with the confidence they need to keep pressing forward with bringing on new work while their service team stays on task. Additionally, technicians have clarity and confidence while they knock out jobs assigned specifically to them.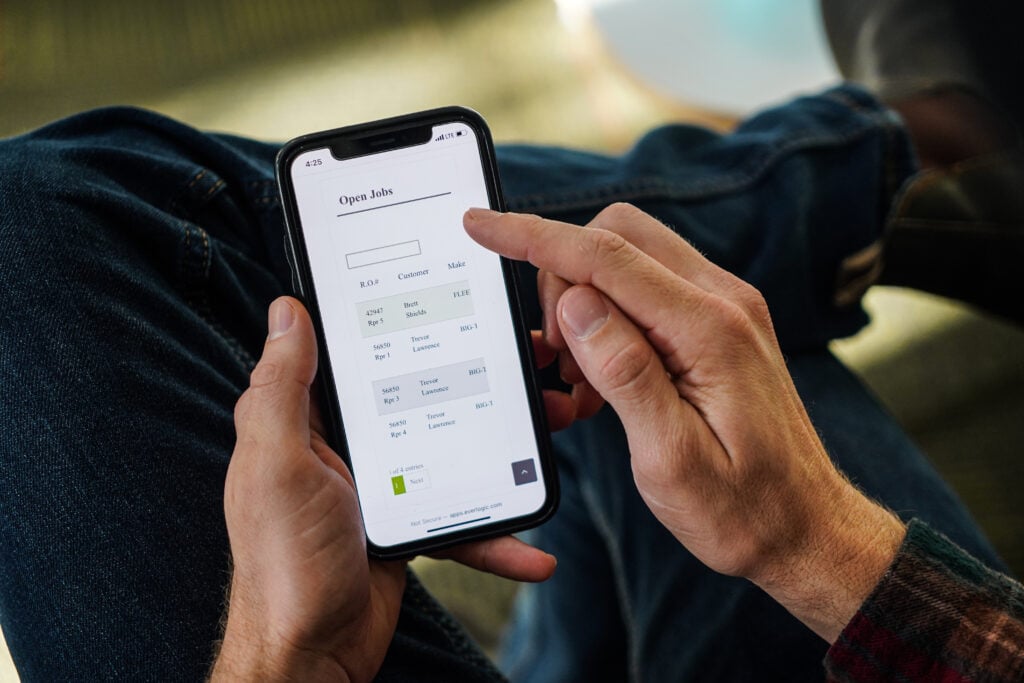 4. Technicians can add new jobs with ease instead of walking to a PC
There is rarely a repair order that starts with one job and doesn't turn into more jobs, at least more legitimate repair needs that customers should be made aware of before a repair order is closed out. So, to accommodate the need to add new jobs to a repair order, the EverLogic Mobile App gives technicians on-the-spot capability to add new jobs to repair orders with problem, cause, and solution fields. This also gives service managers or service writers the info they need within EverLogic Core Desktop to contact customers and get approval for the new job.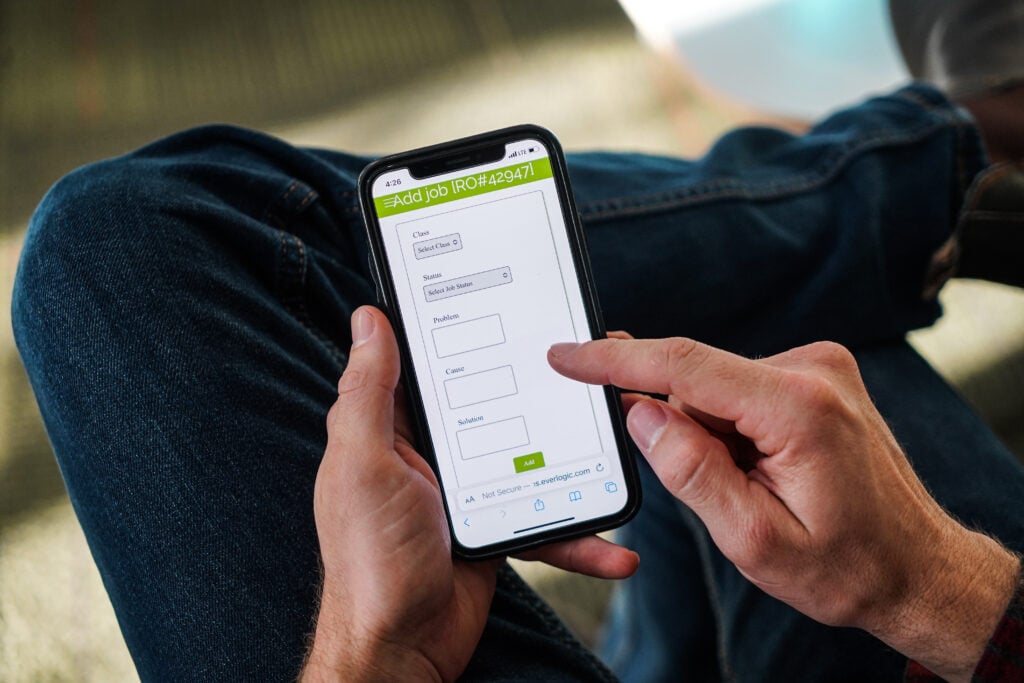 5. See available parts and add them to jobs in less than 10 seconds
Next, adding parts to jobs is simple in the EverLogic Mobile App. In just a few taps, technicians can search for parts, see a list of parts that meet broad or specific search criteria, see the total on hand, and add to the job. Within the service job view, techs can see all of the parts they've added including part number, description, bin location, quantity, and UPC for easy location of the physical part. Furthermoe, any part added to a job through the mobile app will update the master inventory count across your business, including multiple locations.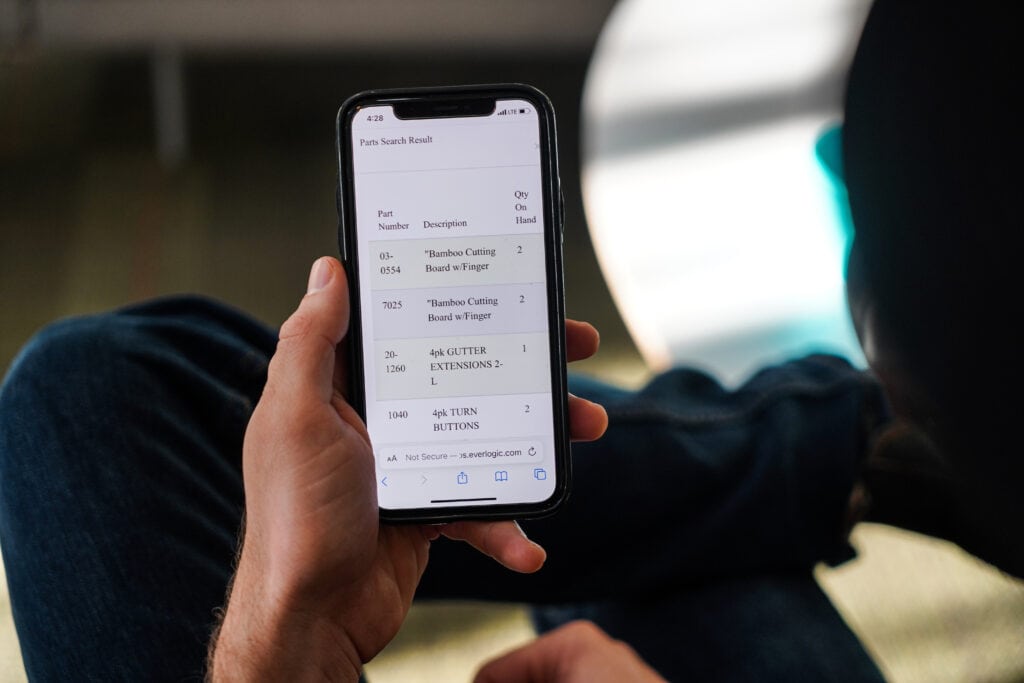 6. See accurate service efficiency reports
You can think of the EverLogic Mobile App as a service technician's technology hub. It's just about everything that they need to do service jobs and track time. Plus, EverLogic Core Desktop users with the right permission level can view numerous reports to keep your dealership on track. Reports that are directly impacted by the EverLogic Mobile App include:
Parts Inventory

Gross Profit from Service

Aged ROs

Shop Status

Labor Count by Location

Technician Efficiency

Declined Work

and Work in Progress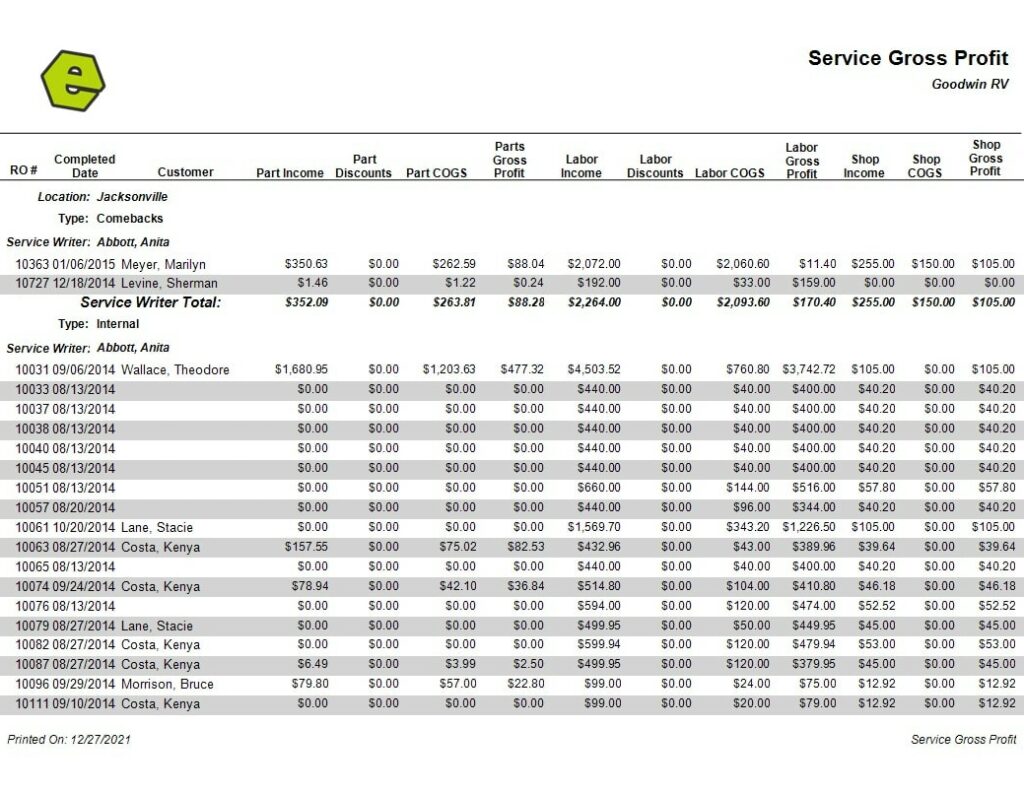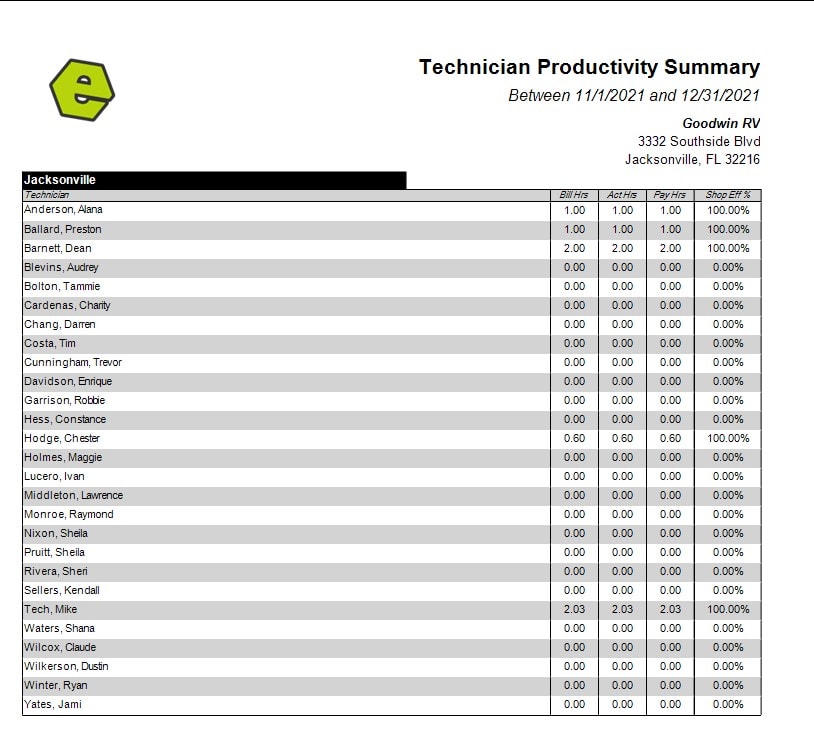 Also, the EverLogic Mobile App tracks technician time on jobs. This info can be used to generate a technician productivity report in EverLogic Core Desktop.
7. Quote customers on vehicle purchase terms
Similarly, effective sales teams are efficient sales teams. The EverLogic Mobile App gives salespeople the ability to create simple vehicle quotes for customers. Mobile-generated quotes include:
Customer Name

Unit

Selling Price

Any Discount Amount

Trade Allowance

Down Payment Amount

Financing Terms

APR

Estimated Monthly Payment

and Estimated Contract Price
Additionally, mobile quotes can be sent directly to the customer's email, all without leaving the sales lot or wasting valuable time.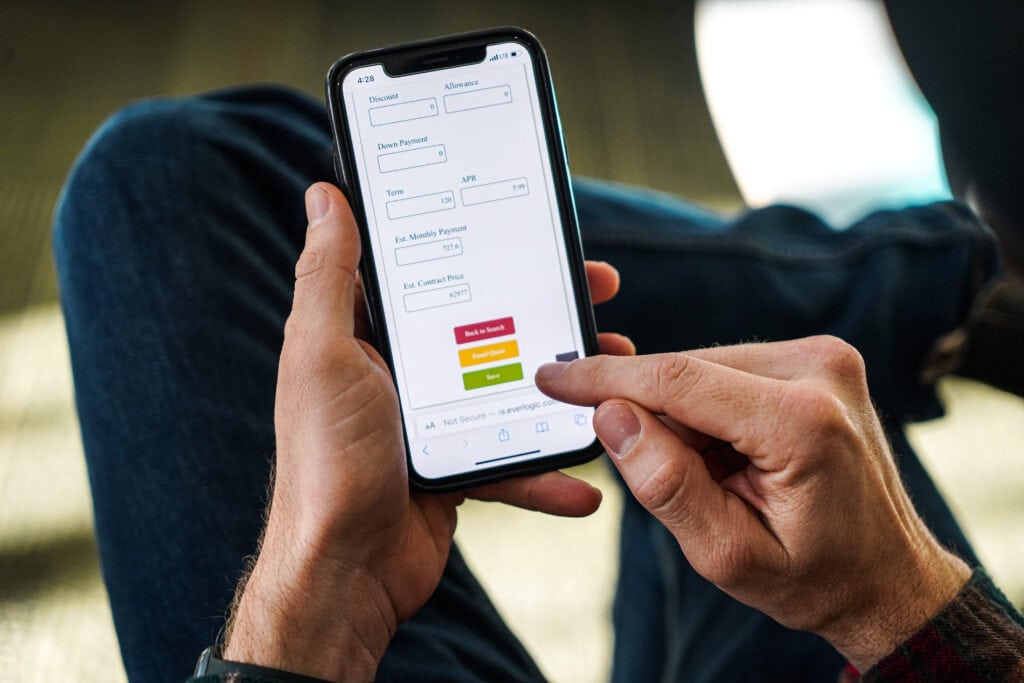 Give customers a reasonable expectation of what they'll pay each month for a new vehicle purchase with the EverLogic Mobile App.
8. Add new customers in seconds to keep sales conversations going
Next, keeping a record of every lead and customer is vital when it comes to getting more sales closed. Casual prospects, "lookeeloos," and just about all buyers these days want to get in and out of sales conversations as quickly as possible. That makes capturing important lead information challenging. The EverLogic Mobile App empowers salespeople with a fast, powerful customer input tool that connects directly to your dealership's primary customer management system in EverLogic Core Desktop. Importantly, salespeople can add:
First & Last Name

Email

Phone

Driver's License Number

and Address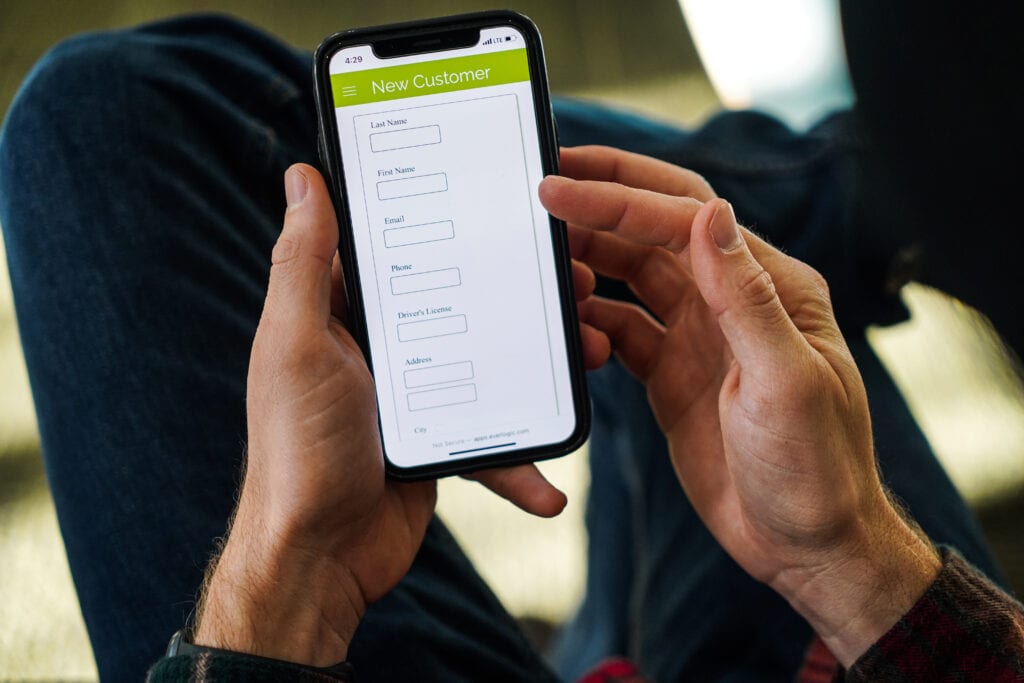 Add new customer contact info with ease in the in the EverLogic Mobile App.
9. See vehicle inventory status and prices without a PC
What do buyers want more than just about anything else? Prices and vehicle status. And if you're with a prospective buyer in your lot and you can't tell them how much the vehicle is that they are looking at right then and there, they may get frustrated and leave. The EverLogic Mobile App will keep your prospects happy and give your salespeople the tools they need to close more sales. EverLogic Mobile App users can search your vehicle inventory across multiple locations to see:
Stock Number

Status

Year, Make, & Model

Price

and Type of Vehicle
…all from a phone or tablet.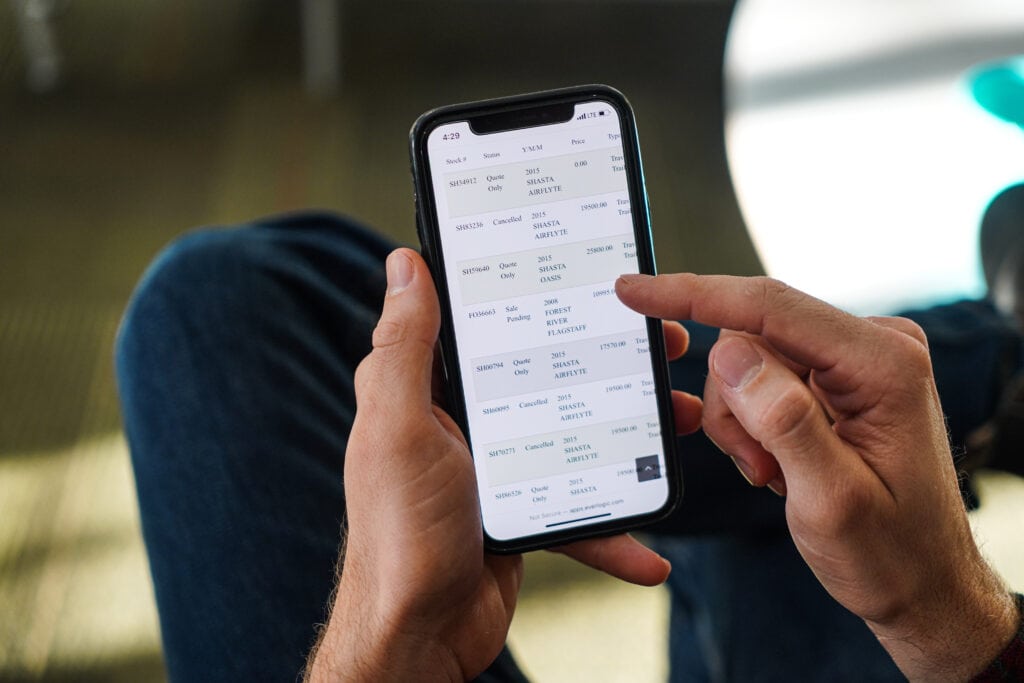 See accurate, up-to-date vehicle inventory information in the EverLogic Mobile App.
10. Add vehicles to your dealership's inventory
The EverLogic Mobile App makes it extremely simple to add new vehicles to your inventory. The most important fields are available in the app and include:
Stock Number

Year

Make

Model

Price

Type

and Condition
Also, depending on how you operate your dealership, this feature can be a huge time-saver. There are other important vehicle inventory details that you'll want to add and that can be done in EverLogic Core Desktop after the initial info is added on the mobile app.


11. Save money on license fees
Last but certainly not least, the EverLogic Mobile App is only $39 per license per month without any long-term commitments or minimums. As long as you have EverLogic Core Desktop installed in your dealership, your team can take advantage of the EverLogic Mobile App. Additionally, Many dealerships save money by minimizing the use of EverLogic Core Desktop in their service and sales departments while giving their technicians and salespeople access to the EverLogic Mobile App instead.
Also, it's important to note that the EverLogic Mobile App is not a complete replacement for EverLogic Core Desktop, but it does offer some unique capabilities that will help your dealership achieve its goals. Speak with a member of our team today to learn how the EverLogic Mobile App can help your dealership grow.