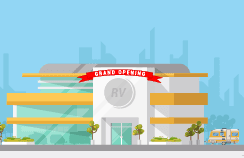 EverLogic can help your dealership manage multiple locations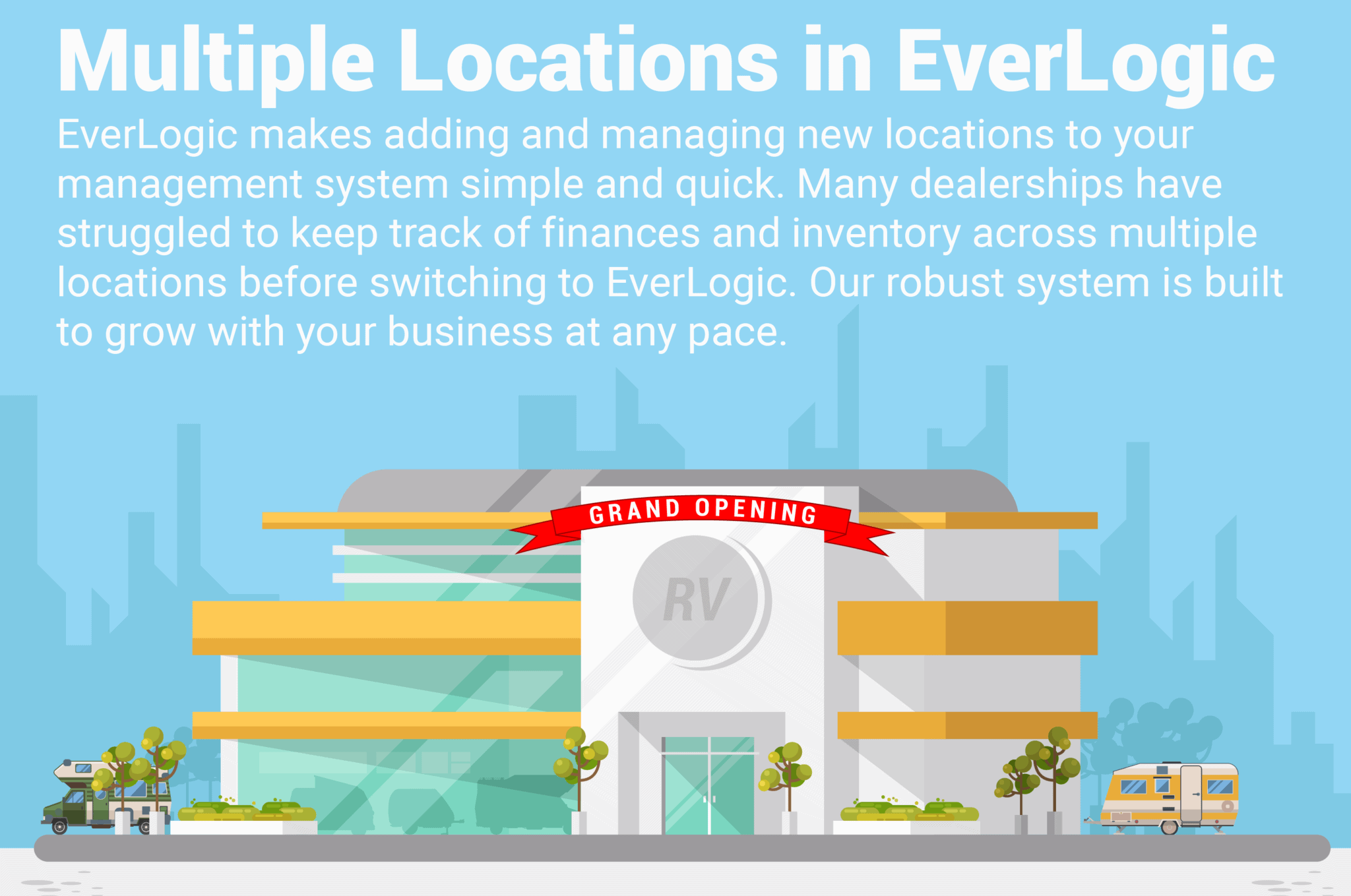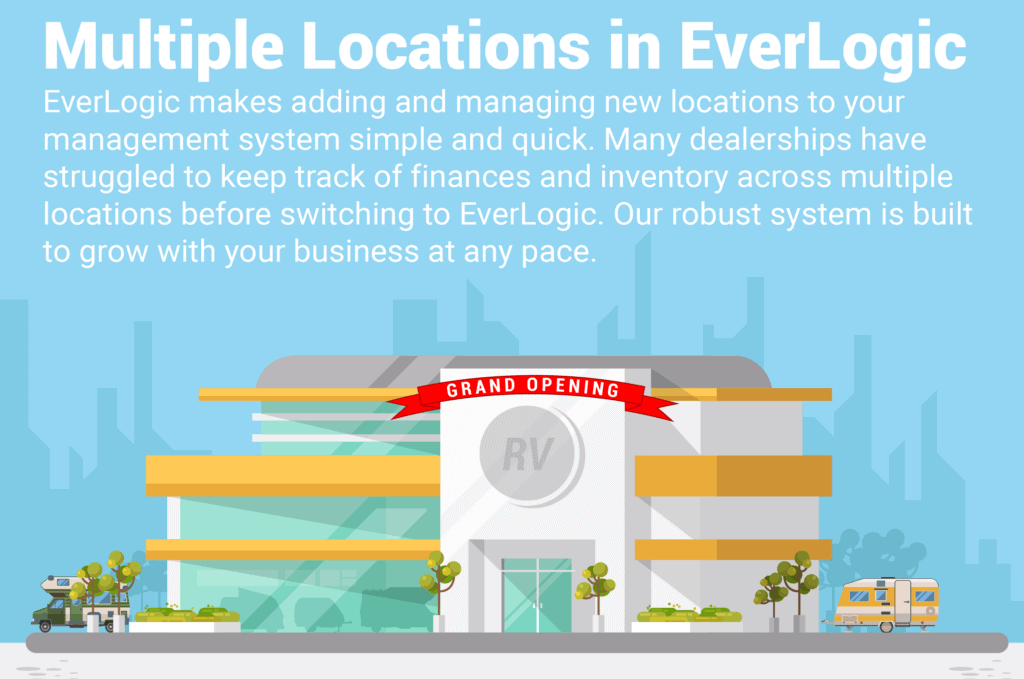 Are you adding new locations to your business? Or are you thinking about expanding your business and already feeling tired and stressed from managing it? Has it been difficult to keep track of finances and inventory across all locations?
If you answered yes to any of these questions, you are not alone. Many dealership leaders have told us that it is difficult to manage and communicate with all of their employees across their entire business at different locations.
Many of our EverLogic customers now say they wish they had a dealership management system years ago that would help them grow and manage all of their locations better. If you had the right dealership management system you would not only be able to manage your business better but also save yourself and your employees valuable time to work on more important things.

"Travelcamp has grown over the last three years to be in hyper growth mode. That means we are experiencing an explosion in sales, service, and parts. Having a robust DMS system is helping us keep up with that growth."
– Christie Wright, Operations Manager, Travelcamp RV
At EverLogic, our staff can add a new location for your dealership in our software in just minutes. If all of the important data is provided to us like inventory, customers, employees, parts and more, we can enter in all of that needed data and have that new location up and running in about a day.
Dealerships that want to grow their business know that in order to grow, they need a dealership management system that will grow with them.
Hear from one of our customers who have been able to grow their business and add new locations with EverLogic.
See for yourself how dealerships are growing their businesses and adding new locations with EverLogic, the only dealership management system built specifically for RV and trailer dealers who want to and are able to grow with you. 
See how EverLogic can allow you to show your current inventory on your website here.  Also be sure to checkout this article on how licenses work at EverLogic.
See how EverLogic can help you continue to grow your dealership and even add new locations by clicking the button below.