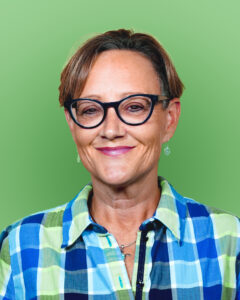 Dawn Wolkens grew up right outside of New Orleans, Louisiana where she fostered a love for the vibrant culture and interesting people. Later, she moved to Nashville, Tennessee to attend Middle Tennessee State University where she studied Criminal Justice and Psychology. But she followed her calling to connect with and help people in a different way and became a massage therapist.
After ten years of dealing with Nashville's harsh winters, she made the move to sunny Jacksonville in 2004 to pursue a career in sales.  And now she is Account Manager.
In her spare time, she enjoys traveling down to Universal Studios, her "happy place." Dawn also loves spending time with friends and family as well as reading and learning every day. She embraces life and turns challenges into opportunities.
Her entire career, from massage therapist to Customer Success Manager at EverLogic, Dawn has always focused on making life better for her clients. She offers this advice to anyone who may be scared to take a risk. "Fear of change is only temporary if you take action. Faith and action are the key. Act with faith to embrace the new and you will find yourself closer to your perceived destination. It is all about the journey."