Credit Card Reporting Services
For over fifty years, CoreLogic Credco has been the leading provider of specialized credit card reporting services. They deliver fast, convenient single-source access to all three national credit bureaus – Experian®, TransUnion and Equifax® – to streamline your F&I and sales processes.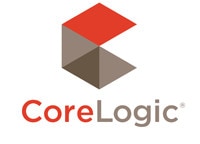 Seamless Integration
CoreLogic Credco is integrated with more than 50 dealer sales and finance platforms, including EverLogic. Seamless integration means you can conveniently order one, two or all three bureaus from a single source, and receive credit information in a simple, easy-to-read format.
Data Security & Compliance
As an industry leader, CoreLogic Credco committed to data security and compliance. They abide by the FCRA, FACT Act, OFAC, the Safeguards Rule and other state, local and federal regulations. And because they have on-site and off-site backup and disaster recovery capabilities, they have a proven systems uptime that ensures an uninterrupted transfer of the credit information you need.
Dedicated Customer Service & Training

They've built their reputation on consistently delivering extraordinary customer care and technical support. Their customers are assigned to a dedicated team of FCRA-certified credit specialists for assistance, and have convenient access to technical support 7 days a week. Plus, they provide free systems training to help you leverage our credit information solutions to maximize your competitive advantage.
To speak with a CoreLogic Credco representative, please open this form and fill in the required information (opens in new window)