The Ultimate RV Dealership Software Duo

EverLogic RV Dealership Software and scalability go hand in hand.
Take control of your RV dealership's growth with the only multi-location, mobile-ready, QuickBooks-integrated RV dealership software built specifically for growth-minded RV dealership leaders.
Increase Your Operational Efficiency by 4x
Chris Davis, Finance Manager for Western Skies RV, used to do everything by hand. January 2021 represented the start of an unprecedented year of sales for Western Skies RV. Chris' 25 years of experience compelled him to seek out a solution that would help his dealership streamline processes, stay organized, and increase efficiency in one of their busiest years ever.
"I can do a complete deal in six or seven minutes."
– Chris Davis
Finance Manager, Western Skies RV
Better Communication with the Right RV Dealership Software
Margo shares why EverLogic is so impactful for her and the co-owner of her RV dealership…it's easy to learn, it helps keep everyone on the same page, and communication has increased since they started using the software.
"Everybody knows what's going on."
– Margo Boyer
Owner, Penn RV Center
Greater Financial Clarity
Shelley from Petoskey RV USA uses EverLogic's DMS software to keep track of inventory easily, and she has everything right at her fingertips.
"Without EverLogic we would not have the true picture of what we have going on."
– Shelley Bennet
Finance Manager, Petoskey RV USA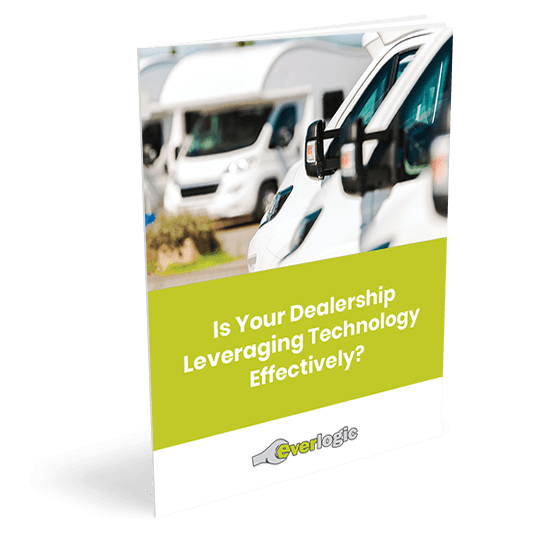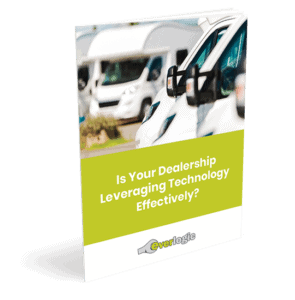 Free PDF Guide Download
Learn how to leverage technology effectively to grow your dealership and increase profits.