Our Memberships & Partners
We support our industries' associations. Our dealership management software caters to the RV and Trailer dealer industries. EverLogic has supported these organizations for many years. Please see these industry associations below, and visit their websites for additional information.
RVIA is the industry association and advocate for the RV manufacturers and suppliers. We support the association and represent EverLogic at the annual industry show, RVX. This years show was held in Salt Lake City, UT.
RVDA (Recreational Vehicle Dealers Association) is the premier learning and resource center for RV dealers. We are a proud associate member since 2003.
NATDA is the North American Trailer Dealers Association. We attend their convention annually and are a proud active member in the association.
In order to provide a complete solution to your dealership management, EverLogic has strategic partnerships with select vendors. Please see these vendors below, and visit their websites for additional information.
Kenect is committed to helping businesses across North America increase efficiency and generate new leads. EverLogic's integration with Kenect allows EverLogic users who also are subscribed to Kenect to do four things more effectively: bidirectional customer communication via text messaging, automated post-sale notifications, seamless customer record management, and a customer communication widget on your website. 
Visit Kenect at www.kenect.com
DealerGround is the only dealership website provider recommended by EverLogic to provide the tightest integration between your inventory management and your customers.
Visit Dealerground at dealerground.com
TSYS® (NYSE: TSS) is a leading global payments provider, offering seamless, secure and innovative solutions across the payments spectrum.
TSYS offers merchants everything from fast, powerful countertop payments to e-commerce and beyond, with solutions that can be scaled and configured to every business's need. TSYS's "People-Centered Payments®" approach puts people and their needs at the heart of every decision to help them unlock payment opportunities.
Credit Card Reporting Services
For over fifty years, CoreLogic Credco has been the leading provider of specialized credit card reporting services. They deliver fast, convenient single-source access to all three national credit bureaus – Experian®, TransUnion and Equifax® – to streamline your F&I and sales processes.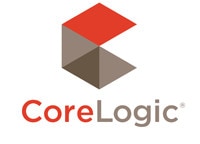 Seamless Integration
CoreLogic Credco is integrated with more than 50 dealer sales and finance platforms, including EverLogic. Seamless integration means you can conveniently order one, two or all three bureaus from a single source, and receive credit information in a simple, easy-to-read format.
Data Security & Compliance
As an industry leader, CoreLogic Credco committed to data security and compliance. They abide by the FCRA, FACT Act, OFAC, the Safeguards Rule and other state, local and federal regulations. And because they have on-site and off-site backup and disaster recovery capabilities, they have a proven systems uptime that ensures an uninterrupted transfer of the credit information you need.
Dedicated Customer Service & Training

They've built their reputation on consistently delivering extraordinary customer care and technical support. Their customers are assigned to a dedicated team of FCRA-certified credit specialists for assistance, and have convenient access to technical support 7 days a week. Plus, they provide free systems training to help you leverage our credit information solutions to maximize your competitive advantage.
To speak with a CoreLogic Credco representative, please open this form and fill in the required information (opens in new window)